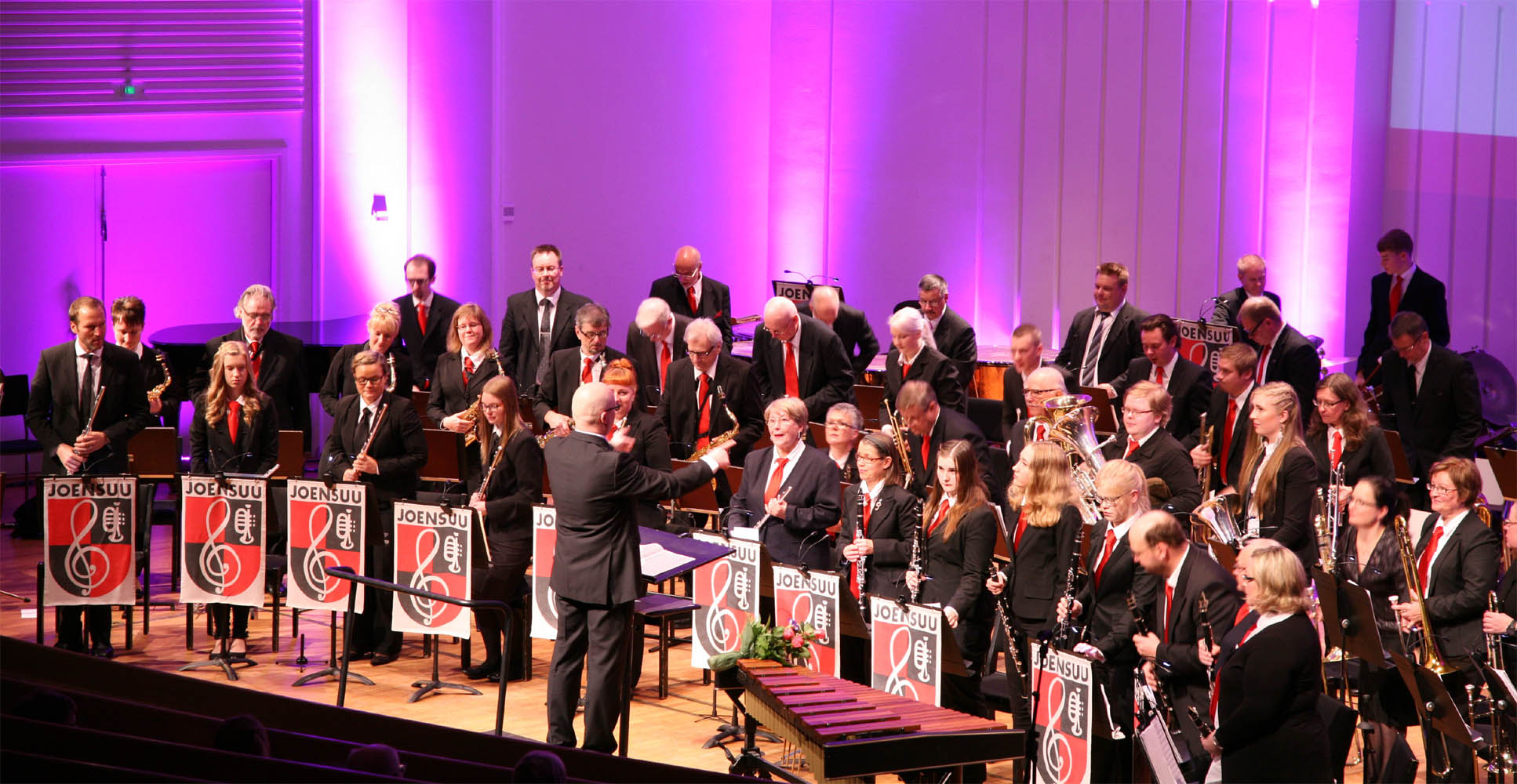 Joensuun Puhallinorkesteri (JPO, Joensuu Wind Band) is an active and cheerful amateur wind band. We have delighted the local audiences with music for several decades, and our roots can be traced all the way back to the late 19th century. Our official year of establishment is 1964, which is why our band celebrated its 50th birthday last year.
Our band consists of about 40 amateur musicians of varying ages and skill levels. In addition to the main band, we also have a few small ensembles that practice regularly, such as the traditional brass septet. Since 2005, our conductor has been Mika Hirvonen, who teaches trumpet at the conservatory of Joensuu.
Practice is held once a week, and altogether there are roughly 50 concerts per year including the ones given by our small ensembles. We actively collaborate with other wind bands in the nearby areas. Together with Outokummun Puhallinorkesteri we also form the basis for the local army reserve band that comes together when needed for various events.
Our repertoire varies greatly, from traditional orchestral compositions and marches to spiritual music, children's songs and popular tunes. In recent years our concert themes have included songs by the Beatles, various film scores, heavy rock and even church psalms arranged into Argentine tango, among others. This year we wish to celebrate the 150th anniversary of Sibelius's birth by performing his compositions in several concerts.
* * *
Contact information:
Joensuun Puhallinorkesteriyhdistys ry
P.O. Box 225
FIN-80101 Joensuu
Finland
Secretary: Annikki Tanskanen, + 358 50 414 3475, mstanskanen@gmail.com
Conductor: Mika Hirvonen, +358 50 556 5221, mika.hirvonen@jns.fi
* * *